See our prices for website packages below:
Please understand that asking how much a website project is going to cost, in a blanket statement, is like asking a home builder how much a house costs. It really all depends on what your needs are. Our Website Design Options on this page give you options to get started.

I would be glad to provide a complete proposal for your project, after we speak personally about your expectations from a new website. Pricing below are for our standard web design. Added options and features will add additional cost to the project.

Monthly Managed Website Design Options
For the small businesses who doesn't have the budget for a fully customized website, we offer Website Design Options and website solutions that give you the option of easy bite-sized monthly payment plans, so you don't have to put off getting a website online right away because of a high cost of entry! All plans can be indexed by Google for SERP results.

These packages include everything you need to get a website online, in one easy solution — website design, monthly hosting, monthly software maintenance, daily backups, and more. This is a managed plan and we take care of everything for you. Plans require a valid credit card on file to be charged each month for services. All Websites are installed and managed on our dedicated business class servers.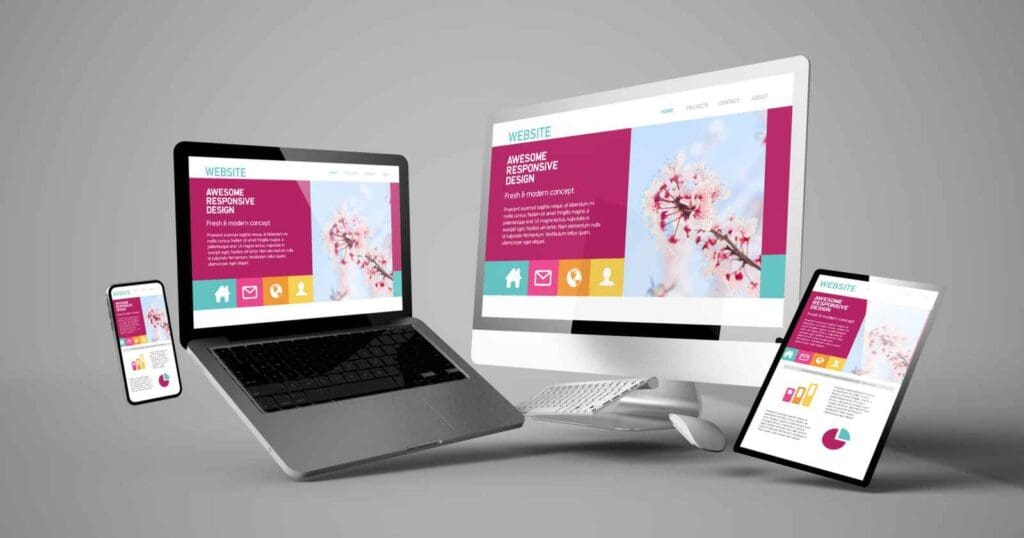 Professional Website
$599

/mo*
Managed Website Add On Services:
Additional pages over plan limit: $100/each One time charge
Additional updates over plan limits: Hourly at $60/hr
Google Business Profile creation: $60/per location

Owned Website Design Options
The owned website packages give the client full control of their website and hosting services. Every service is registered in the clients name. Once the website is live and ready for business, you are emailed all login information for all services used. Client is responsible for all yearly billing for these services. You will have full access to make any website updates, as well as software and security updates. We do have the option for a monthly maintenance package for the website so we take care of this for you. Basic SEO code is always included with the website. For those that wish to increase their rankings on search engines we offer dedicated SEO services. We offer a 4 equal payments over 4 months or pay in full with 1 payment for a 10% discount on the package price.

Elite Website Package
Starting At
$

1999*
4 monthly payments option**
Corporate Website Package
Starting At
$2999*
4 monthly payments option**
eCommerce Website
Starting At
$3999*
4 monthly payments option**

Owned Website Add On Services:
Additional Form (1 to 10 Fields) + $50
Additional Form (11 to 25 Fields) + $100
Google Analytics Integration (HIGHLY RECOMMENDED) + $150
Google Business Profile Creation: $60/per location
SEO plugin installation (this is not SEO work): $50
Built-in blog (initial setup):  $300
Additional pages over plan limit: $100
Additional items added to cart over plan limit: $10/ea
WordPress Care Plan: $100/mo
Transfer fee to migrate site to a different hosting company: $500
*Pricing is based on client hosting with us. For hosting elsewhere additional transfer fees will apply (see options chart list). Content and images must be provided by client in advance, unless client is contracting with us for copywriting services, at an additional charge.
** Owned website option pricing can be paid over 4 equal payments for the website total cost, including any additional options selected. Owner control of the website services (domain,hosting,website) will be released to the client after the last payment is made. Clients that are paying for services IN FULL at the beginning of project, receive a 10% discount on services.
If you are opting for a 1-5 page website, do not attempt to fill the pages with all of your info in hopes of getting a complete website into 1-5-pages to save money. This does not offer a good user experience and will not be of much benefit to you — and, quite frankly, we will not honor this price for someone who tries to do this. These small sites are solely meant for start-ups who don't have a whole lot of content yet to propagate a full sized website and would like to have an immediate professional online presence while they work on content to expand the site in the future.
These prices are limited to the website build, monthly hosting, and monthly website care plan and upkeep for security. This does NOT include SEO or digital marketing services, however, those are available for an additional fee if needed. All monthly recurring charges will be billed to a credit card on file. If monthly charges can not be charged, services will be suspended without notice until payment is rendered.